Imagine That! Interview Part #1 of 3
The last time we spoke with James we talked about his program which is called True Leadership, the neuroscience of effective leaders. Today, we're going to talk about something that not a whole lot of business leaders I am aware of talk about and that's imagination.
James, welcome back to TotalPicture Radio.
James: Well, it is great to be back again, Peter. Imagine that. 
Peter: Imagine that. As I said in the introduction which are your words – success literary depends on how people use their imagination. Tell us about this. Let's talk about this.
James: Let's do. First of all, I loved the word itself and when I look back, one of my favorite quotes was by Einstein when he said, "imagination is more important than knowledge." But the end of the quote is, "it is a preview of life's coming attractions." That is so wonderfully Einstein because the fact is that all the studies that have been done in the brain sciences show that how we imagine, whether it's fear based, possibility based or love based, affects everything from the way we communicate as a leader, the way we heal, the way we have a successful marriage, or the way we communicate with our children.
Literally, the imagination is the driver of our beliefs.
If you look at it to me, you have a belief. Say I believe that I shouldn't fly because something terrible may happen; the imagination is going to create all sorts of pictures and images and mental movies out of that. And those pictures and images and mental movies, I'm going to communicate to you, so I'm going to influence you. Not only am I influenced. If I have a team, I'm going to influence a team. If I have a family, now, that would be fear-based thinking. The imagination is going to grab hold of a belief and it's going to shoot it out to you and it's going to trigger your imagination and it's going to affect how you perform as well as how I perform.
That's why I love the whole area of imagination because once you understand how the brain works and how the mind works, then we can start to not only to control our own imagination, we can influence other people as well as ourselves.
Peter: I don't know of many companies who talk about imagination very much. A lot of organizations will have brainstorming sessions, they'll will have what they call ideation workshops where people get together and try to bring up new ideas or whatever. How does this really work within a corporate setting? How do you channel imagination into a business context?
James: When you talk about brainstorming, what creativity really is, is when an idea comes in laterally at another idea. You have the idea, I piggyback on it, or something you say triggers something else; that is a different way of using the imagination.
What I'm saying is that if you understand how the mind works, there are specific tools that you can use with yourself, not only for motivation but for idea generation and also to ground ourselves in a real vision of where we want to move. It's the actual conscious creation that I'm talking about of a picture or an image because we will always move in the direction of how we think. At the beginning of my programs, to get this point across because it's all about focus, it's where we focus, I'll pick up a lemon and I say this is my least favorite demonstration. At the count of three, I'm going to take a big bite out of this lemon and I want you to pretend to imagine that you're biting it with me. In order to do that, you have to recreate a lemon. It's yellow. It has a shape. It has a smell. I cut it apart. I drip the juice. I say 1…2…3, I slap the lemon in my mouth and it gushes all over me and once I get my breath I ask the audience how many of you had a reaction? It never fails; 95+% do. Now that is the miracle of imagination. That means that through suggestion, 95-96% of the audience created something out of nothing. They have a biochemical, physiological, neural reaction to nothing by where they focused.
Peter: What's really interesting about this is I have actually seen this presentation at Lincoln Center and it must have been three or four years ago, James. As you were describing this, I had the mental vision of you on the stage, cutting up this lemon and I had the same reaction where I'm having this tart tangy taste in my mouth of that lemon from that long ago.
James: See! That's a memory, that's stored in your primitive brain. 
The interesting part of this is if that can happen by choosing to focus on a lemon, why can't it happen by choosing to focus on something that's empowering and passionate? What most people do is that they choose to focus on things that aren't. The bottom line is the way the brain works – and we'll get specifically to this later – is the primitive brain is designed as a problem solver.
So when we as human beings look out into whatever we're doing, let's look at business, let's look at productivity or innovation, what we're going to see are the problems of things that aren't working. And then we become problem solvers. So we jump in and go, "yes, let's get our team and solve that problem."
I gotta tell you something; I don't often hear about any organization that goes in and says, "yes, I understand those are all problems. Let's look at what's working." If there's nothing working, they wouldn't be in business. Let's look at what's working and let's imagine doing more of that. And so we use our capability which is, to me, the greatest power we have is the power of imagination. We use it to create more of what works instead of trying to control that which we can't control or trying to use all our energy up solving problems. I'm not saying there aren't problems that have to be solved, but the point is, it's misdirecting the focus.
If somebody is looking at the wall when I'm biting the lemon, they're not going to have the reaction of the lemon. If somebody is looking at some little internal conflict that's going on or some other issue that's going on in the organizational field instead of looking on what's working and doing more of it they're going to have a different result than the organizations like Google. In order to grab hold of this, because we're talking in concepts, which all of this is concept. When people bite that lemon they have to understand (they don't have to do anything) – I want them to understand that the conscious mind is our reasoning and critical part, which we talked about I believe in true leadership, and then the subconscious has an attribute. It can't tell the difference between a real or an imagined experience. And the subconscious is what controls most of us.
I've set this up and imagined that in a metaphor that I think people will understand. The metaphor actually goes back to Plato in what was called Plato's chariot in 370 B.C. The charioteer was reason, and one of the horses was the bad horse and it was our appetite. And then there was the good horse which was our spirit. This charioteer would constantly be battling back and forth, and you jump forward to Freud and he had the iceberg thing about our mind is the conscious mind is the top of an iceberg and everything else is the subconscious. I used to talk about programming a computer. In fact, if you look at all self-help speakers of the past three decades, most of them have.
Then I thought of another metaphor and I went back and I remembered that I was speaking in New Delhi and I went off on my own and I was going down an alley and a trainer of an elephant came up to me and said, "hey, Mister, ride, ride, ride". I said, "sure." So, I jumped on top of this elephant and the elephant kneels down. I went, "this is a mistake." I'm on this 6,000 pound beast and I'm this little rider, and we start to move forward and I'm lurching around and I have like reins to hold on to and he comes up to what looks like a cliff. It's a steep angle and I see this elephant is going to go down. I start to yell and scream and I'm pulling… I had no effect whatsoever on this big elephant. Down we went and it scared the hell out of me. And then I said this is the perfect metaphor for the mind.
We are in fact, like a rider on this giant elephant. Our rider is our conscious, critical and analytical mind, the voice in our head that talks… we talk to ourselves and if your listeners don't know what that voice, it's the one that's going what voice is that guy talking about. The mind chatter usually gets us in trouble.
The other part – the biggest part – 90% of us is the elephant. Most people don't understand that we can't control it. I specifically lay out what are the attributes of the elephant. Because once you understand the attributes of both the elephant and the rider, you can start to employ the imagination.
Peter: Let's back up just a minute, James. So you're saying that 90% of what we're doing is controlled by the subconscious?
James: Absolutely, and that's backed up with brain sciences. In fact, the person I called to get this quote, his name is Richard Granger, he wrote, The Big Brain. He's at Dartmouth, one of the top neuro- researchers. I thought it was like 70%. I've been in this business for a long time but brain scientists are showing us that it's 90. We don't like to think about that, right? But the courageous people do because once you accept that fact, then you can start to move faster in a direction that you want or you want your team to go or you want your organization to go.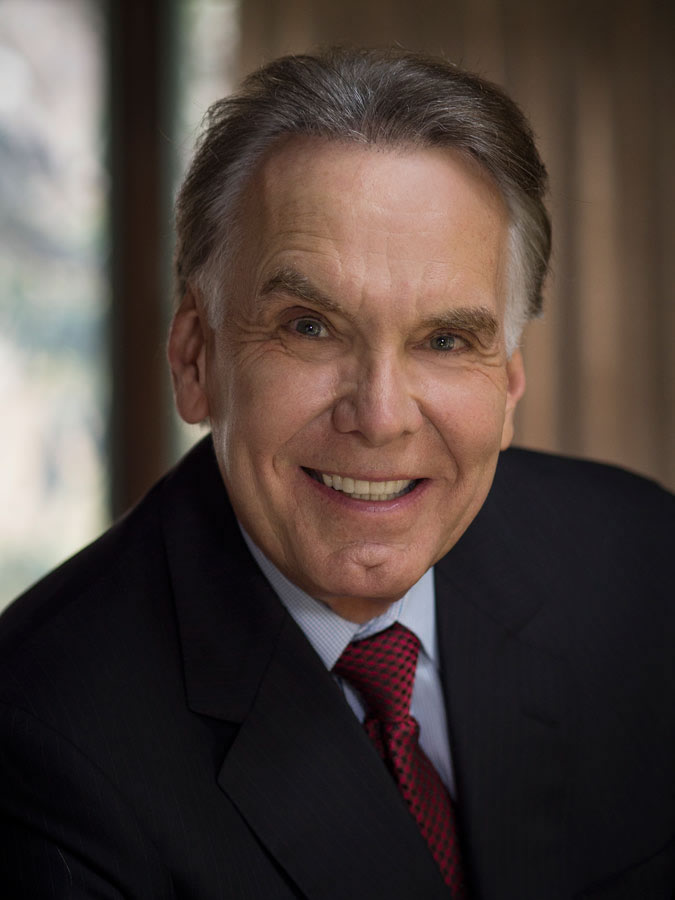 James Mapes is the founder of Quantum Leap Thinking™, creator of The Transformational Coach™, expert on the psychology of "applied imagination," best-selling author, highly acclaimed business speaker, consultant, seminar leader and personal excellence coach.