The Positive Power of Movies on the World
Recently, the Critics' Choice Awards were televised and, the Golden Globe nominations were announced. I am fascinated because I LOVE movies.  They have been a staple part of my life since my earliest childhood.  Films have entertained, influenced, informed, educated and ignited my creativity.
Full disclosure:  My wife's father, S. Sylvan Simon, headed a Hollywood studio and made some great classics like Born Yesterday, All the Kings Men and From Here to Eternity.  Her step-father, Armand Deutsch, produced some 15 films and her brother, Stephen Simon, another 15 including Somewhere in Time, All the Right Moves and Bill & Ted's Excellent Adventure. Son Don has also produced numerous movies, including the Mission Impossible franchise and two Jack Reacher films.  My wife, Susan Granger, has been one of the top movie critics for years.  Also, as an actor, I have been in a number of films.
Movies are an inseparable part of our lives.  The bad news is that with the advent of technology, the number of people going to movie theaters has dropped and men who go- ages 18 to 35 – has dwindled significantly.
The good news is that the numbers of individuals watching movies – on various devices – has exploded, and there is no sign of this phenomenon going away.
The Positive Power of Movies Has A Profound Influence On Our Lives
Movies are designed to appeal to the subconscious and influence us.  They combine stories, pictures and music to touch us at our deepest level.  They can trigger our deepest fears or ignite us to action.  Films can teach us morals and life lessons. They give us the great gift of looking at people and situations from a different perspective.
I will agree that there are films out there that, admittedly, don't serve to make a better world.  But that doesn't mean they don't serve a purpose.
Movies entertain and influence
Sometimes we just need to escape and take a mental vacation. In fact, movies enhance, boost and stretch our imagination.  A movie can inspire us to go to places in our mind that we have never been, enabling us to visualize outcomes or goals that can be life-changing.  The Greatest Show on Earth (1952) inspired me to work in a circus, which I did one summer in high school.  Orson Welles' films motivated me to act and direct.
We have plenty of entertainment this year – from Jeff Bridges' superb performance in Hell or High Water, Ryan Reynolds' in Deadpool, Amy Adams in Arrival and my wife's favorite La La Land, a musical fantasy about following your dreams, starring Emma Stone and Ryan Gosling.
My bet is that if you asked people you know, you will discover how many lives have been affected by movies.
Movies renew and lift the spirit
For many, life is tough, a grind and a struggle.  Yet two hours of entertainment can renew the mind, motivate and even lift the spirit.  Movies provide a much needed escape for those who wish to forget about their frustrations, disappointments, worries and tensions. Think about Robin William's 1993 film Mrs. Doubtfire. This year we have Annette Bening in 20th Century Women; it's the story of three women who explore love and freedom in Southern California during the late 1970s.
Movies ignite creativity and teach
Animation takes its place at the head of the list for education, inspiration and teaching values such as love, courage, tenacity, tolerance, healing and forgiveness.  Consider Up (2009) and Brave (2012).  This year Moana, Finding Dory and Zootopia are three that have grabbed the hearts of adults and children, inspiring families to discuss and discover.
Movies inform
One of the most powerful areas where films can inform is race relations.  The first film that affected me in this way was To Kill a Mockingbird (1962).  Gregory Peck plays Atticus Finch, a lawyer in the Depression-era south who defends a black man against an undeserved rape charge, and his children against prejudice.  
Sidney Poitier's performance,  In the Heat of the Night (1967), literally knocked the lid off turning a blind eye to how African Americans were viewed.   Whoopi Goldberg and Oprah Winfrey joined forces in The Color Purple (1985), a reflection on female bonding and empowerment in the face of adversity.
This year, one of my favorite Golden Globe nominees is Hidden Figures, revealing how an African-American mathematician, Katherine Johnson, and her colleagues, Dorothy Vaughan and Mary Jackson, working in the segregated West Area Computers division of Langley Research Center, helped launch John Glenn into orbit, enabling NASA catch up to Russia in the Space Race.
Movies provide employment:
Movies are one of our chief exports, making billions of dollars and keeping thousands of people employed, all over the world.
So, if you ever hear anyone say that movies are frivolous, I urge you to think about everything positive they provide.  Whatever your taste, there is a movie out there for you that just might change the way you see the world.
IMAGINE THAT!
James Mapes is a keynote speaker, best-selling author, coach and hypnotist. His most recent book IMAGINE THAT! Igniting Your Brain for Creativity and Peak Performance is the first web-supported book with access to 21 video-coaching clips.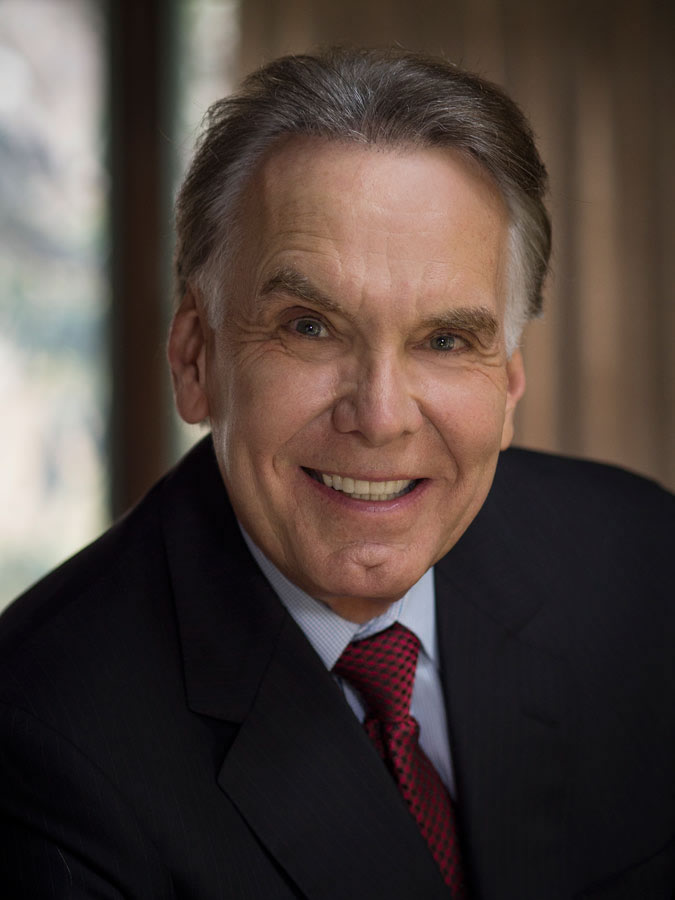 James Mapes is the founder of Quantum Leap Thinking™, creator of The Transformational Coach™, expert on the psychology of "applied imagination," best-selling author, highly acclaimed business speaker, consultant, seminar leader and personal excellence coach.