CREATING BREAKTHROUGH TEAMS
"If you can find a role in which you can play to your strengths most of the time, then everybody wins."
-Marcus Buckingham, author, researcher and speaker
This particular article was prompted by two recent events – speaking to a very special organization and my wife telling me a story.
I presented four different programs to the sales and marketing team of the Merisant Company on the topics of paradigms, brainstorming, change, and leadership. The icing on the cake was having the privilege of working with and observing CEO, Paul Block in action.
In our first communication Paul wrote, "My personal style is to empower people to work in teams to find solutions, moreover, to work collectively, through a constructive dissention process and purpose. I am a big believer in the breakthrough thought process as a way to build and grow business."
Paul's unique, empowering and transformational leadership style inspired me, as did his ability to set aside his ego, ask questions, listen and teach. When Harvard Business School professor and expert on business strategy, leadership and change, Rosabeth Moss Kantor wrote, "Leaders are more powerful role models when they learn than when they teach," she could have been referring to Paul Block.
Working with his team was both a privilege and a learning experience. It also cemented my thinking on the importance of guiding individual team members to play to their strengths, create ownership by collectively crafting a vision as well as clearly defining the responsibility that goes with being empowered.
The second event was my wife Susan's relating the following story. This is a wonderful example of how a true leader in any walk of life can spark passion, explode creativity and gain commitment of team members by having them play to their strengths, encourage cooperation and lead by vision.
"A leader is best when people barely know he exists, when his work is done his aim fulfilled, they will say: we did it ourselves."
-Lao Tzu, Chinese philosopher, 6th Century B.C.
" When I was studying American History at the John Thomas Dye School in Los Angeles, our teacher, Mr. Charles Weld, found an ingenious way to help us understand the various battles of the Revolutionary War. He divided us into teams in order to explore different aspects, according to our strengths and abilities. My assignment was to write a detailed Soldier's Journal – for which my artistic friend Maria contributed the drawings. A couple of our clothes-loving classmates researched the uniforms, flags and insignias, while the boys in the class constructed a scale-model of the rough terrain on a Ping-Pong table and then moved tiny soldiers into various strategic positions, illustrating the different skirmishes. We then proudly presented our project at a school assembly – and retained far more knowledge than if we had simply read from a text and taken an exam.
As I look back on it today, I realize that there was no competition and everyone wanted the project to be as good as it could be."
This story of my wife's experience at John Thomas Dye School sparked something in me once again about building exceptional teams. For those of you who did not read last month's article, I use the model of making movies as the metaphor for building business teams.
Of course, the success of any team begins at the beginning with the leader and as the American management guru and best-selling author, Tom Peters writes, "Leaders are not always the best performers. Leaders get their kicks from orchestrating the work of others – not doing it themselves."
In order to mold a superior team, a leader must carefully choose the most talented people – those that have strong strengths in their area of expertise. In the best of all worlds, the leader motivates and empowers his team to contribute to the organizational vision, makes sure each member of the team has a clear understanding of their role, brings the vision to reality, provides the team with the resources to get the job done, trusts his team to do what they do best and then – gets out of their way and lets them surprise and delight.
What this means in terms of success in making a successful movie is that the director chooses the very best team members right from the beginning, starting with the best screenwriter for the project. It is expected that each member of the team will embrace the vision of the director and EVERYTHING that happens, EVERY decision made by the team serves that vision. This ranges from the production design and choice of costumes to the improvisational abilities, flexibility and insight of the actors.
Constant and consistent communication between all department heads including costumes, makeup, lighting, sets and the director is a must. An exceptional film director not only surrounds him or herself with talented people, but also asks for their input and then listens – really listens.
Even with all pieces in place, there is no guarantee that filming goes smoothly. Events happen very quickly between "Quiet on the set!" and "Cut!" Therefore the crew must be flexible, nimble, quick and able to deal with adversity.
A film crew is trusted and empowered to do their job and they are accountable for their actions. This is where a well-organized, informed, passionate and talented team shines. Everyone pulls in the same direction and everyone must be on the same page.
An outstanding film director is no different than a superior CEO. The CEO who chooses the best team members, has a strong vision, clear goals, excellent communication skills (including listening skills) and empowers them to play to their strengths – will be an exceptional CEO.
Everything radiates from the passion of a leader. A leader who encourages competition among his people lays the groundwork for anger, jealousy and envy, setting up a battlefield instead of a playing field. On the other hand, a leader who champions cooperation and guides the team to play to their individual strengths, as did Susan's teacher in the John Thomas Dye School, creates an environment that will foster out-of-the-box thinking and innovation.
I usually end my articles with a series of action steps. This time, I am going to list Merisant's Core Values, the guiding principles behind all their decisions. To me, they are universal Quantum Leap values. Incorporate these values into your life strategy and you will live an exceptional life as well as be an exceptional leader.
1. ENTHUSIASM: Maintain an upbeat demeanor and high energy to inspire others to achieve their goals and both create and contribute to an atmosphere that encourages fellow employees to enjoy their work.
2. PROFESSIONALISM: Maintain a consistently high level of integrity and honesty and treat all co-workers with respect and dignity in all forms of interaction.
3. FLEXIBIITY: Plan ahead in a logical, methodical fashion, allowing for the timely execution of plans and projects, adapting well and quickly to changing business conditions and goals.
4. TEAMWORK: Work collaboratively and interact constructively with team members to achieve team goal.
5. COMMUNICATION: Listen carefully and respect other points of view, be receptive to constructive criticism and respond promptly, calmly and constructively to change.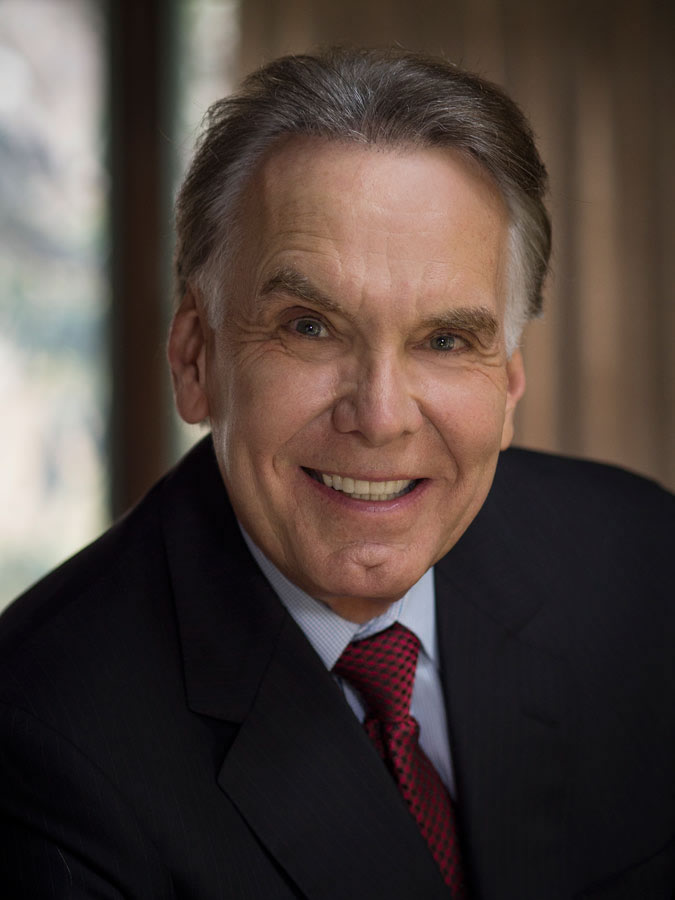 James Mapes is the founder of Quantum Leap Thinking™, creator of The Transformational Coach™, expert on the psychology of "applied imagination," best-selling author, highly acclaimed business speaker, consultant, seminar leader and personal excellence coach.