10 Surefire Tips to Stave off Loneliness
"One is the loneliest number that you'll ever do
Two can be as bad as one
It's the loneliest number since the number one"

– Harry Nilsson, Three Dog Night
In 2019, Robin I. Stone wrote, "Now, 5 decades after the song hit the airways, its opening line—'One is the loneliest number'—has become an unofficial theme song for what's being described as the crisis of loneliness among older Americans. That crisis brings with it a lot of research and articles about the downsides of elder loneliness."
Today, four years later, loneliness has become an epidemic embracing all generations, exacerbated in a highly interconnected world where digital connection is increasingly replacing face-to-face human interaction.
NOTE: Aloneness does not necessarily equate with loneliness.
Being alone is a physical state where you are physically by yourself.
Being lonely is an emotional state (emotional suffering) including the pain of feeling disconnected and separate.
Researchers have coined the phrase: "Isolation is being by yourself. Loneliness is not liking it."
Loneliness does not come from having no people around you,
but from being unable to communicate the things that seem important to you.

– Carl Jung
Physical plagues, at least in America and Europe, have mostly been eliminated or controlled by various drugs. However, there is a mental plague of loneliness that is ravaging the young and old. Sadly, the effects of loneliness are overwhelming.
ALERT: Described as being deadlier than obesity and smoking, chronic loneliness can result in high blood pressure, heart disease and lowering of the immune system resulting in heightened susceptibility to many illnesses, poor sleep, mental illness, shorter lifespans and even suicide.
What is loneliness?
Loneliness, as described by many of my clients is a deep pain of feeling separate and disconnected.   While most people have moments of loneliness, the plague takes its toll on those trapped in the syndrome, resulting in insecurity, feelings of inferiority and being ungrounded.  This can even manifest in fear of loss and jealousy or envy of those who are perceived as not being lonely.
Dr. Alexander Solomon, a licensed clinical psychologist at The Family Institute at Northwestern University and a clinical assistant professor in the Department of Psychology at Northwestern, writes, "The cure for loneliness is basically coming home to our default setting, our natural essence, the way that we really are wired to be.  We don't have to learn something new to fight loneliness. We have to remember something forgotten."
LIFE FACT: The only way to overcome loneliness is to be proactive, take charge and make new choices.
Being proactive not only helps you stave off loneliness, it serves others to do the same.
Observation: Loneliness is internal, not external.
The only time we waste is the time we spend thinking we are alone.

– MITCH ALBOM
Here Are The 10 Surefire Tips to Stave off Loneliness
Tip #1. Be gentle with yourself and take it slow. 
If you have felt lonely for a long period time, it can be scary and overwhelming to begin a new journey of connection.  It is worth it.
NO ONE CAN DO THIS FOR YOU. YOU HAVE THE PERSONAL POWER TO BOTH REINFORCE EXISTING RELATIONSHIPS AND BUILD NEW ONES.
Tip #2. Strengthen Existing Relationships & reconnect with Friends.
The assumption here is that you have existing relationships.  The odds are you do.
Take a couple of minutes and reflect on how your relationships are faring.  Ask yourself," What do I wish could be different about them?"
Only then can you act.
Tip #3.  Make a phone call.
This is one of the easiest of tips. You would be surprised how reaching out has a positive effect on the person you are touching base with.
I do this on a consistent basis. Over the years, my private clients, close friends, and acquaintances have reported a positive experience from making a simple phone call to say 'hello'.
The best way to cheer yourself up is to try to cheer somebody else up.

– MARK TWAIN
Tip #4. Take a class or join a club.
Check your local community college or inquire what individuals are giving private classes in photography, sculpting, painting and/or writing. Join a chess club, book club or learn a language.  The list is endless.
Reach out if you have a religious connection.
Not only will you tap into the healing, creative part of you, you will meet other searching for connections.
Music was my refuge. I could crawl into the space between the notes and curl my back to loneliness.

― Maya Angelou
Tip #5. Volunteer
Getting out of the house, out of your head and doing something selfless is one of the best ways to battle loneliness and feeling isolated.
Thanks to the internet, volunteer opportunities have never been easier to find. Whether you want to help animals, the environment, or people in need, volunteer websites can match you with specific opportunities.
Volunteer for a charity that matches your passion.
Volunteer websites:  VolunteerMatch, JustServe, Engage and MeetUp are but a few sites on which you can locate local charities that need you.
Loneliness is not lack of company; loneliness is lack of purpose.

– GUILLERMO MALDONADO
Tip# 6. Talk to strangers.
We often underestimate the positive impact of connecting with others for both our own and others' wellbeing.
When you put yourself out to others, you get out of your head.   Talk to strangers.
A growing body of research suggests that even seemingly trivial interactions with strangers—like conversing with a barista, gas attendant or cashier may be able to shield us from loneliness by helping us feel more socially connected.
Reach out to other human beings to say 'hello', ask them how they are, or chat about whatever's on your mind.  The go to is always bringing up the weather or asking a question.
Keep in mind that everyone has an inner life that just might need expression.  Just make sure your intentions are good.
Give it a try at least once today.  Be conscious.  Be kind.
Tip #7.  Perform anonymous acts of kindness.
Personal satisfaction and serving others go hand-in-hand.
Kindness is linked inextricably to happiness and contentment at both the psychological and spiritual levels.
We cannot do great things on this earth, only small things with great love.

– Mother Teresa
Over a decade ago, in a study of Japanese undergraduates, researcher K. Otake, colleagues, and volunteers found that happy people were kinder than people who were not happy and that students who were happy scored higher on exams. Their study also revealed and that one's sense of happiness increased by the simple act of counting the number of one's acts of kindness. Counting one's acts of kindness also led happy people to become more kind and grateful.
Small acts of kindness resonate in all our lives. For example:
Drop off a small gift package to a neighbor
Letting someone cut in front of you without getting angry
Stop to talk with an elderly neighbor, even though you are in a rush
Lend a helping hand to a co-worker who's struggling, even though this means that you will have to stay late at work
Give a gift certificate for a dinner.  It doesn't have to be lavish.  A local diner will make the statement
Tip #8. Practice self-care
Self-care comes in many forms from meditation to exercise to diet.
Spend time in nature.  Nature is healing.
When I feel a bit emotionally under the weather, I take a walk with either my wife, friends or alone.  It always changes my perspective for the better.
I've had a vegetable garden since I've been a teenager.  Putting my hands in the dirt, planting, harvesting, and sharing my bounty is one of my secrets to staying mentally balanced.
One of my private clients grows herbs and flowers indoors.  It is now her hobby which she can share with others.
Tip #9. Adopt a Pet.
As reported by Medicare: "Many studies have been done on the positive mental and physical health benefits associated with pet adoption by seniors. Some of the medical organizations conducting these studies including the Mayo Clinic, the Center for Disease Control and Prevention, and the American Heart Association."
Adopt at your comfort level.
Dogs (high maintenance, cat (semi-high maintenance), birds (I love parakeets) and all types of fish. (An aquarium requires little maintenance.)
Pets are humanizing. They remind us we have an obligation and responsibility to preserve and nurture and care for all life.

– James Cromwell
Tip #10.  See a therapist.
I put "See a therapist" lastly because it may be needed IF constant loneliness, even when you are around others, persists.
This could be a sign of severe depression.
If you choose to see a therapist, I recommend a practitioner that is professional in 'Cognitive Behavioral Therapy. CBT can help you change your thoughts and therefore your actions.
There are many mental tools available to help you dispel loneliness.
If you learn to really sit with loneliness and embrace it for the gift that it is…
an opportunity to get to know you, to learn how strong you really are,
to depend on no one but you for your happiness…
you will realize that a little loneliness goes a long way
in creating a richer, deeper, more vibrant and colorful you.

– MANDY HAL
Imagine That! Igniting Your Brain for Creativity and Peak Performance
Imagine an amazing book that can easily help everyone enhance their life: mentally, physically, spiritually, emotionally and socially.
ORDER NOW!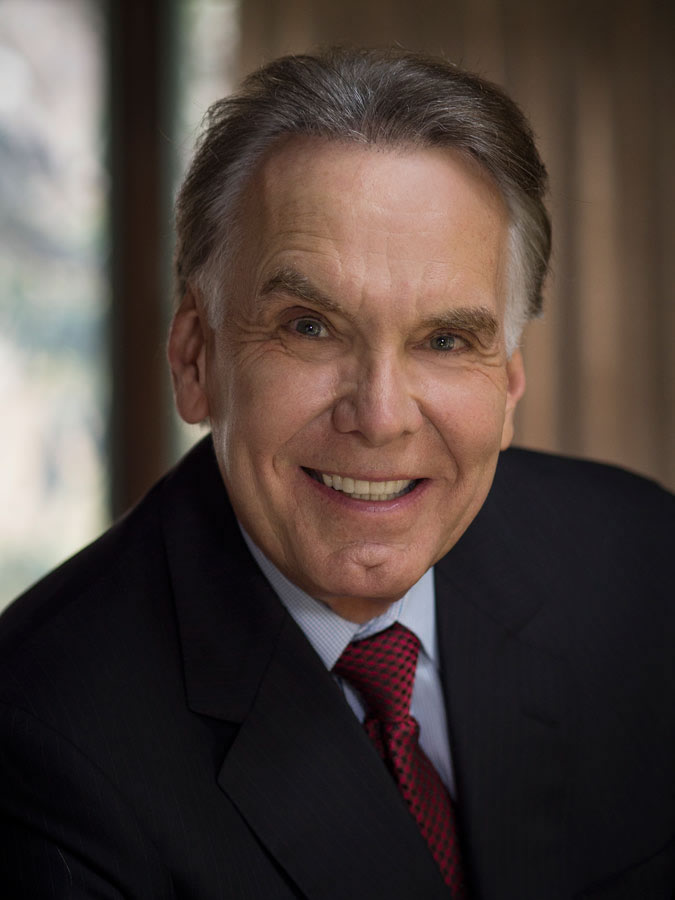 James Mapes is the founder of Quantum Leap Thinking™, creator of The Transformational Coach™, expert on the psychology of "applied imagination," best-selling author, highly acclaimed business speaker, consultant, seminar leader and personal excellence coach.