Eight Strategies For Successful Branding
Why brand yourself? For one primary reason.  Branding shines a light on you and your business. Branding reveals the essence of who you are and what you offer.  Your brand separates you from the crowd.
Branding is mandatory for any entrepreneur's company to be noticed, respected, in demand and profitable.
We are living in a world where consumers need to feel they are connected directly with the source, the entrepreneur.  They not only want to know what your company does, they also want to know your purpose.  In a sense, they want to FEEL your presence and FEEL connected.
According to Forbes, some of the world's top brands are Apple, Google, Microsoft, Coca-Cola, Facebook, Toyota, IBM, Disney, McDonald's, GE, Amazon, and Nike.  I suspect that each of you reading this has a feeling of trust when you think about the companies and products you value.
What value does knowing this present to the entrepreneur? Over the years, there have been a number of people who have soured, perhaps lost the punch of their brand, and then rebounded:  Tiger Woods, David Beckham, Jennifer Lopez, Martha Stewart, Miley Cyrus, Tyra Banks, Paris Hilton, Ellen DeGeneres, and Oprah Winfrey.
Think about what all these individuals have in common, what they represent and how each name emotionally ignites your imagination you.  Now, that's a brand!
So, how can you even begin to compete with such titans of industry?
Start with the basic premise that your personal brand is how you appear to the world, what you represent and what you contribute.  Your brand must be engaging, interesting, clear and polished.  People must know that you are the go-to person in your industry, the expert, the influencer.
You can discover a few secrets to branding by looking at the life and times of singer Jimmy Buffett.  Full disclosure:  my wife and I are "Parrot-heads" (extreme fans and followers of Buffett) and acquaintances.
Let's flashback a couple of years to a private ground-breaking reception for Senators from the local islands for Jimmy Buffett's Margaritaville resort on St. Thomas in the USVI's.
Jimmy Buffett loves movies, and my wife is a movie critic, a match made in heaven.  At the beginning of our conversation, Susan told Jimmy that she felt he had created the most inventive, exciting brand since Star Wars.  He loved that!
In fact, he has.  He has sold a myth as reality and, literally, influenced people's lives for the better.  All, with a dream, an illusion of possibility.  He sells a way of thinking and, for many of us, a way of life.
This didn't happen by accident.  He has worked and continues to work constantly.  Whether it's his Coral Reefer Band or staff, he surrounds himself with highly talented people.  He is a genius at recognizing potential – as seen with his restaurants, beer, T-shirts and caps.  He gives his fans what they want.
So, what can you do to create your brand, starting today?
Here are Eight Strategies To Get You Started With Successful Branding
Identify your passion:
You must have passion for your product in order to develop a successful brand.

Write that passion down in one sentence.
Identify your strengths:
What are you good at?  Once you have established your brand, find partners to offset your weaknesses.  For example, I am not a great speller, so I enroll grammarians to make the necessary corrections.
Identify your niche:
You can't be everything to everyone nor can you appeal to an entire market.  Whom are you trying to reach? Once you pinpoint your niche, you can create your unique brand.

Research brands within your primary niche.  And you must know your competitors.

Consider your audiences' lifestyle, behaviors, beliefs, hopes, dreams and needs.  Become an expert in an area that relates to your business.

Once you have identified your strengths, find a niche that plays to those strengths.  One of the things Jimmy Buffett told us was that, when he pulled back from the highly competitive country western market and narrowed his brand to "tropical rock," his music soared.
Define the "what" and "why" behind your brand:

This may seem obvious, but this simple step is often overlooked.  What do you do and why do you do it?  What promise are you making?  What is the purpose for your product existing?

Write it down.  This simple statement will become your beacon, your rallying point for both customers and co-workers.
Communicate your brand to the public on a consistent basis:
Create a saying, a catch phrase and logo which clearly express your brand – both in the written word and the visual image.  Get business cards made up and never go anywhere without them.

Nike branding has embedded itself in my mind and the minds of millions.  "Just do it" is their tagline, but the mission behind it gives it clout: "To bring inspiration and innovation to every athlete in the world."
Embrace social media and build an online presence:
Website: You must have a website for your brand. It should represent you in the best manner possible.

Do your research.  Look at successful websites in your arena.  You will get plenty of ideas without having to reinvent the wheel.

Get a good headshot photo.  You have only a few seconds to establish trust, and your photo is a key to doing just that.

Blog.  It really isn't that difficult to blog.  Set up a Twitter account and you're ready to go.  You don't have to write a novel.  Find articles in which you are interested in and "retweet" (share) them.

Facebook: Alert!  You do NOT have to let Facebook overwhelm you.  You have the control. You can share valuable information on a consistent basis.

Video blogs:  It has never been easier to take and post a short video blog.  The Internet is at your command!

Once you get comfortable, sign up for a LinkedIn, Pinterest, or Instagram account.
Be authentic. Be real. Be transparent.
The more you research, the more you will discover the value of authenticity.   Those with the most popular brands reflect trust and integrity – and live up to it every day.
Find your voice:
My final suggestion is to find your own, unique voice.  Do you choose to be friendly, open, professional or conversational?  You have endless choices.  Whatever choice you make, be authentic and be comfortable with the voice you choose.
Follow these eight strategies and you will create an exceptional brand.
IMAGINE THAT!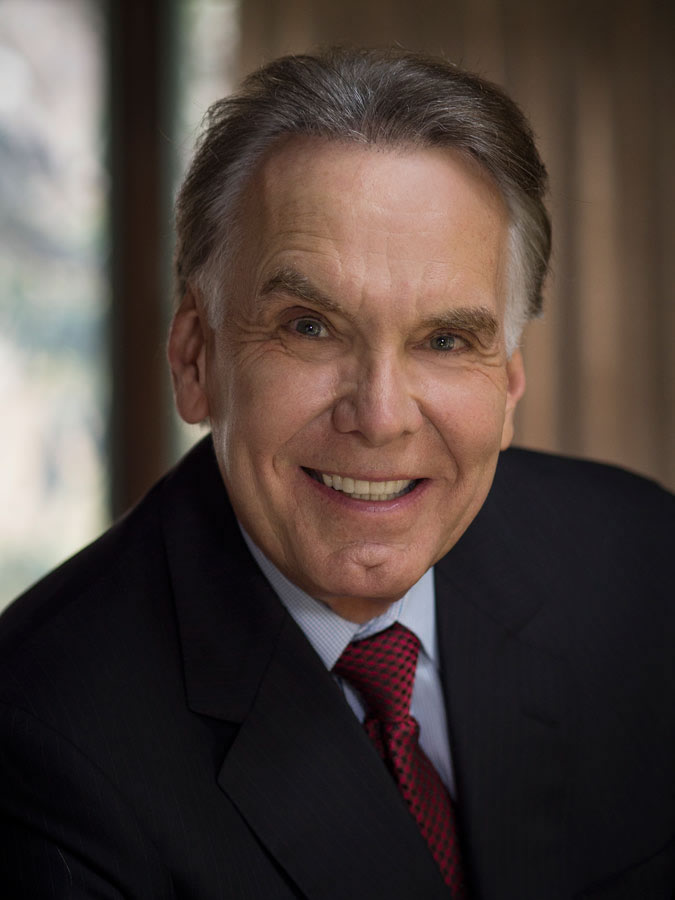 James Mapes is the founder of Quantum Leap Thinking™, creator of The Transformational Coach™, expert on the psychology of "applied imagination," best-selling author, highly acclaimed business speaker, consultant, seminar leader and personal excellence coach.