How To Be An Orchestrator Of Your Reality
"Future shock is the shattering stress and disorientation that we induce in individuals by subjecting them to too much change in too short a time.

— ALVIN TOFFLER, Future Shock
Since we will always move away from what creates the most pain to what creates the least, the question becomes ''How much pain are you willing to endure before you decide to make a change?''
Daryl Conner points out in Managing at the Speed of Change that a change agent must ''orchestrate pain.'' To be successful, you must do just that: become an orchestrator. The status quo is a powerful motivational force. You need to provide another motivation to pull others away from their present methods of operation and develop new commitments. This requires managing information in a way that creates a perceptual change.
Most people say, ''I'll believe it when I see it.'' The truth is "We see it when we believe it."  Our ability to manage information directly impacts perception. Given the right information, the desired perceptions emerge from a new belief system.
What you believe is your mental pain endurance threshold is not necessarily anyone else's. To become a Quantum Leap Thinker, you must become adept at managing others' perceptions.
YOUR FRAME OF REFERENCE DETERMINES HOW MUCH PAIN
YOU ARE WILLING TO ENDURE BEFORE
YOU MAKE THE CHOICE TO MOVE FROM YOUR PRESENT UNDESIRED STATE
TO A NEW DESIRED STATE.
Taking Steps To Become an Orchestrator To Manage Perception
The first step to managing perception is to accept and recognize the distinction between your world and the world of those around you. Everyone has a personal frame of reference through which he or she experiences fears, desires, aspirations, and hopes. You must challenge your assumptions. You must see the world through the eyes of others. You must honor others' fears regardless of your own judgment.
A PERSON'S FRAME OF REFERENCE IS A KEY UNCONSCIOUS FACTOR
IN MOTIVATING THAT PERSON TO A NEW LEVEL OF BEING.
You certainly don't have to agree with another person's point of view to demonstrate compassion. My feelings are as valid and real to me as yours are to you. How sad are the meager and self-righteous attempts to dismiss or ignore other people's fears and concerns. Jokes, impatience, or patronizing remarks never work. Such insensitive behavior will always come back to haunt anyone who insists on operating as if his or her reality is the only reality.
Over the years, I have made a number of presentations on the change process to organizations in the computer industry. They knew they have to change their focus from product to service. The health care industry came next, followed by banking institutions. Each of these industries had its own frame of reference about the need to change. Each held on to its resistance until the pain became overwhelming: Their businesses were suffering.
Imagine the individual frames of reference within these multilevel organizations and each worker's fears, concerns, and resistance.
There are specific actions that lessen the pain of change and foster resilience and allow you, your team or your organization to become "An Orchestrator of Reality."
Develop a critical mass of information.
Let others know that abandoning the status quo does not mean losing control.
Understand how much pain others can endure.
Develop systems in which people can exercise some degree of control over what takes place in the change process.
Create tension (not stress) to motivate others.
Be aware that each person's frame of reference is different and demonstrate with integrity an understanding of the individual's concerns and fears.
Present changes in a way that takes into account various frames of reference.
Step out of yourself and look at the world and the people around you.  The better you understand the inner workings of others, the greater your opportunity to make a positive difference.
Delve deeper AND become a Quantum Leap Thinker
Read Jame's bestseller, "Quantum Leap Thinking: An Owner's Guide to the Mind."
"Quantum Leap Thinking offers a kind, provocative… and challenging… path to the mastery of change." – -Management Guru, Author, "In Search of Excellence."
"An extraordinary guide to thinking your way to the next level in your life."
-JOAN LUNDEN, Award-winner broadcast journalist and author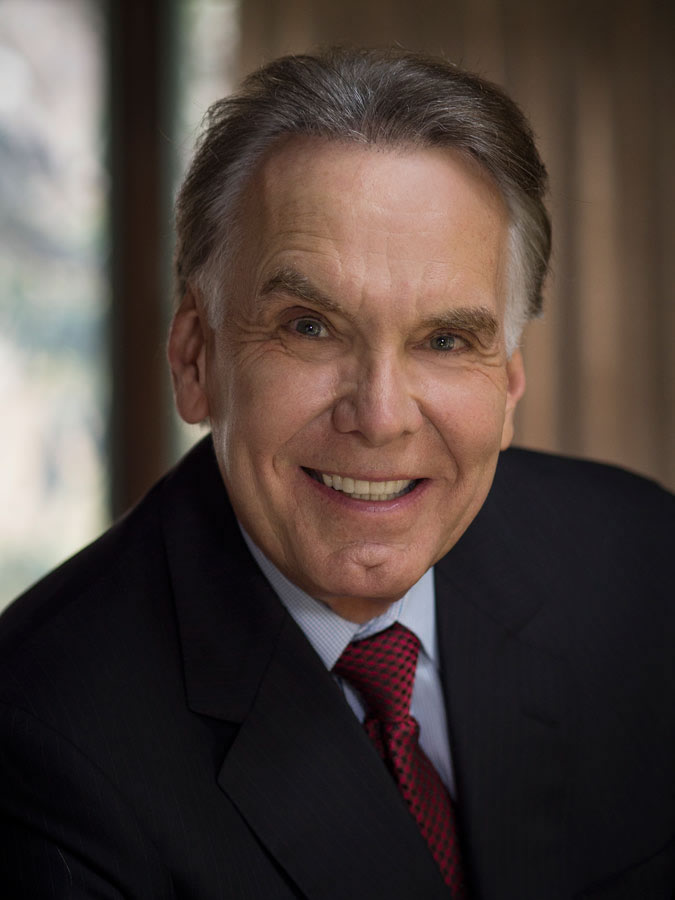 James Mapes is the founder of Quantum Leap Thinking™, creator of The Transformational Coach™, expert on the psychology of "applied imagination," best-selling author, highly acclaimed business speaker, consultant, seminar leader and personal excellence coach.