Negative Vs. Positive Thinking – Part 1
MYTH # 1: THE MYTH THAT POSITIVE THINKING WORKS FOR EVERYONE
I am passionate about positive thinking. Dr. Norman Vincent Peale, Zig Zigler, Reverend Robert Schuller, David Schwartz, Claude Bristol and Napoleon Hill were my earliest sources of inspiration. They have helped innumerable people with their positive messages and inspired millions of people to inspire others. They view their world through the filter of love and possibility.
LIFE THOUGHT: POSITIVE THINKING DOES NOT WORK FOR NEGATIVE THINKERS; IT ONLY MAKES THEM FEEL GUILTY
However, positive thinking does not work for negative thinkers – it only makes them feel guilty. This can be a real mind twister. Are you a positive thinker? If the answer is "yes" then my guess would be that sometime in your life you have attempted to thrust your positive thinking on a negative thinker.
What was the result of your communication? The negative thinker probably got defensive and pulled away emotionally and you were left feeling impatient or frustrated. Why? Negative thinkers often feel as righteous and justified in their negative thinking as positive thinkers feel righteous and justified in their positive thinking. I doubt they even recognize that they are negative thinkers.
The more you attempt to change negative thinkers with positive communication, the stronger they will defend their position. By espousing positive thinking to negative thinkers, you are really attempting to change them and, by doing so, threaten their comfort zone.
The same holds true for the written word. Negative thinkers will often read positive thinking books with the expectation that these books will help them "get better" or solve their problems. But if these individuals view the world through the filter of negativity, the result of their effort can be disappointing. Until a negative thinker's paradigm shifts, positive thinking is not an option – for them.
Of course, even positive thinkers can temporarily get stuck in the ooze of negativity. The difference is that they have equipped their mind with the mental tools to recognize when they get stuck and reframe their thinking. They can experience their fears and worries, recognize them for what they are and let them go.
Can a negative thinker become a positive thinker? It's possible. Since this is a question I'm often asked, let's take a different perspective on negative thinking.
LIFE THOUGHT: NEGATIVE THINKING CAN BE POSITIVE
If you are a negative thinker, it would be easy to label the people who mostly see the glass as half empty instead of half full as "pessimists." But is it always bad to see the glass as half empty? Are these negative thinkers, poor, and miserable lost souls? Not necessarily.
Julie K. Norem Ph.D., professor of psychology at Wellesley College writes in her book, The Positive Power of Negative Thinking: Using Defensive Pessimism to Harness Anxiety and Perform at Your Peak</em>: "Many pessimists are highly successful and even happy. Their secret: They have made their feelings the basis of an effective strategy – defensive pessimism."
Negative thinking without a strategy may lead to a life of limited outcomes, distress and – negativity. Without learning to recognize and turn fear-based negative thinking to your advantage, you might make choices that fulfill your own personal disaster scenario.
In order to help prevent falling into this trap we will explore the manipulative power of fear and the nature of self-fulfilling prophecies in depth. It is by developing the skill to recognize when you are "in fear" that you will you be able to reframe your thinking and make empowering choices.
Here is a brief look at what I consider the major fears that the average person experiences as well as the possible resulting negative fear-based behavior.
Fear of rejection: Create rejection by avoiding people and isolating you or rejecting others before they can reject you OR create rejection by attempting to dominate, control or manipulate, thereby pushing others away.
Fear of failure and Fear of change: Create failure by refusing to take risks, avoiding challenging jobs and passing up opportunities and stepping out of your comfort zone.
Fear of success or Fear of failure: Create failure by procrastinating.
Fear of Commitment: Create failure by avoiding commitment to anything or anyone or over committing and not being willing to say "No."
Fear of poverty: Creating being or feeling poor by spending more than you earn or hoarding what you have.
In my workshops and personal coaching sessions, I have helped others recognize and challenge the many faces of this self-defeating fear syndrome and then craft an action plan to create positive outcomes. Sometimes fear is easy to identify and sometimes not, but – fear is always interesting. The more insight you have into fear, the more positive influence the Rider can have on the Elephant.
LIFE THOUGHT: PESSIMISM WITHOUT A PLAN OFTEN LEADS TO FEAR-BASED CHOICES AND SELF-DEFEATING, SELF-SABOTAGING BEHAVIOR
I've dealt with this self-defeating negative thinking syndrome on a one-to-one basis by having clients clearly identify their fear and then use their pessimistic and negative view of the future to create an action plan for success. While this may not always guarantee a successful outcome every time, it does set people up with an edge for success by helping them increase their self-confidence, take ownership, create a strategy, and move forward with positive steps. Here is a short description of two such cases.
Both, I'm glad to say, were successful in spite of some lingering whispers of negativity. They both adopted the strategy of using their negative thinking as the basis for defensive pessimism.
What are the lessons you can use to transform negative thinking into positive outcomes?
Recognize negative thinking and identify the fear behind the thought.
Challenge the negative thought. Ask yourself, "How realistic is this?"
View your negative thoughts as a signpost to developing a positive outcome.
Write down the worst-case scenario.
Use these negative, imagined outcomes as a strategy for positive preparation.
What can you learn and to prevent this outcome?
What specific actions can you take to prevent this outcome?
You don't have to be a victim of negative thinking. You can use it to your advantage instead of it using you.
LIFE THOUGHT: NEGATIVE THINKING CAN BE VIEWED AS A SUGGESTION BOX FOR POSITIVE PREPARATION
Once you bust apart the myth that positive thinking works for everyone, you are ready to confront the myth that willpower conquers all.
Here is the link to "The Subconscious Rules."
After you read, prepare yourself for Part 2, "Downside of Downside of Positive Thinking."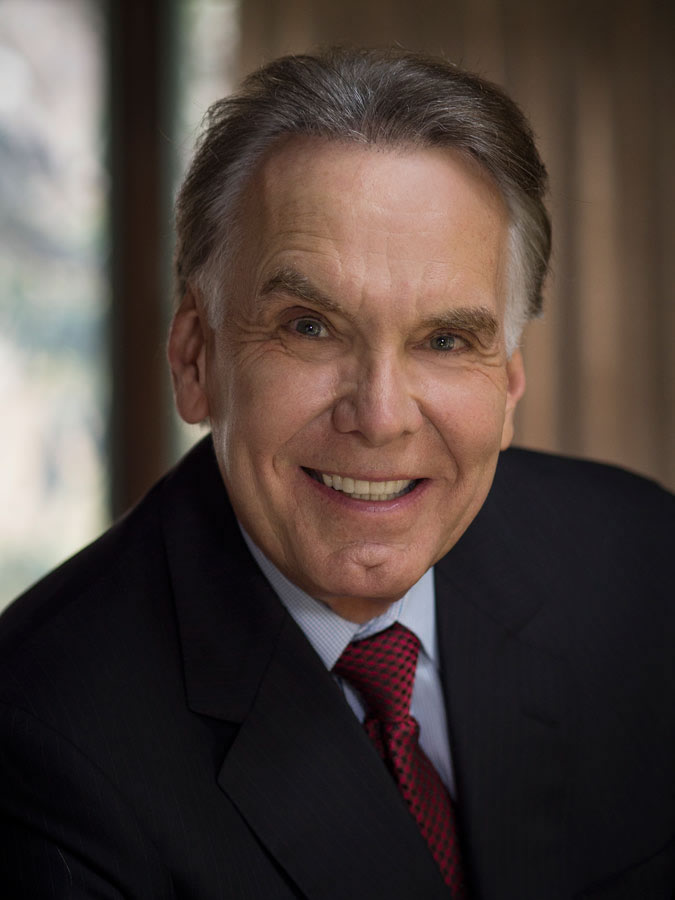 James Mapes is the founder of Quantum Leap Thinking™, creator of The Transformational Coach™, expert on the psychology of "applied imagination," best-selling author, highly acclaimed business speaker, consultant, seminar leader and personal excellence coach.