THE ILLUSION OF SEPARABILITY
Separability is the belief that your actions do not directly impact anyone else, that your behavior in a relationship has no effect on your partner, that your performance on a team does not directly influence the performance of the team as a whole. But the belief that you are powerless, unimportant, without influence, and that you do not make a difference is a denial of cause and effect.
As a member of a team or family, our contributions cannot be fully separated from one another; they cannot be separately measured or separately rewarded. The energy of our connectedness produces collective results.
When we take a quantum leap in our thinking, we realize that our actions have direct impact on global outcomes. We discover that we do make a difference in a system that we cannot totally comprehend. Unfortunately, what I call the ''Illusion of Separability'' has been supported by the educational system, the organizational structure, and even by the family unit. Most of our reward systems encourage the individual to focus on the merit of his or her own contribution rather than on how the contribution supports a successful team.
TO MAKE QUANTUM LEAPS, WE MUST RESPECT THE DIGNITY OF THE
INDIVIDUAL AND DEVELOP THE AWARENESS THAT WHETHER IN A
FAMILY, ORGANIZATION, OR SOCIETY, WE FUNCTION AS LIVING,
BREATHING SYSTEMS, EACH AFFECTING THE OTHER AND CAPABLE
OF SELF-RENEWAL.
The Illusion of Separability is a block to a win/win way of thinking; it encourages the mind-set that if I win, you lose. It gives credibility to the assumption that competition is the only way to play. Once you choose to change your thinking (shift your paradigm), you will begin to experience your connectedness with others. You will discover that people are your greatest resource, and with that discovery comes the motivation to treat others with respect, dignity, and appreciation.
I've had the privilege to be associated with some of the most successful individuals and organizations in the world, and one of their common denominators is a commitment to other people. Genuine caring for others directly contributed to their success.
You may be the center of your own universe; however, realizing that you are not the center of the real universe can be frightening. It's an awesome discovery that every time you come in contact with another individual, make a phone call, smile, frown, lose your temper, discipline, blame, love, act, or don't act, you influence someone or some situation. Whether you like it or not, you directly affect those around you.
And the people you have influenced spread your influence like the ripples created after a pebble has been thrown in a pool. Influence creating influence: cause and effect. With that sudden realization of your personal power to effect change and make a difference must come a sense of responsibility.
THE AWARENESS OF OUR CONNECTION TO EACH OTHER
IS THE KEY TO CONTRIBUTION AND SERVICE.
Breaking through an illusion that has been a natural part of your thinking is not easy. The awareness of personal power often causes fear because it means accountability. But quantum leaps can't happen until you become aware of your effect on people and are willing to be responsible for your own power.
"For fragmentation is now very widespread, not only throughout
society, but also in each individual; and this is leading to a kind
of general confusion of the mind which creates an endless series
of problems and interferes with our clarity of perception so seriously
as to prevent us from being able to solve most of them. . . .
The notion that all these fragments are separately existent is
evidently an illusion, and this illusion cannot do other than lead
to endless conflict and confusion."
—DAVID BOHM, American physicist
From Quantum Leap Thinking: An Owner's Guide to the Mind by James Mapes. www.jamesmapes.com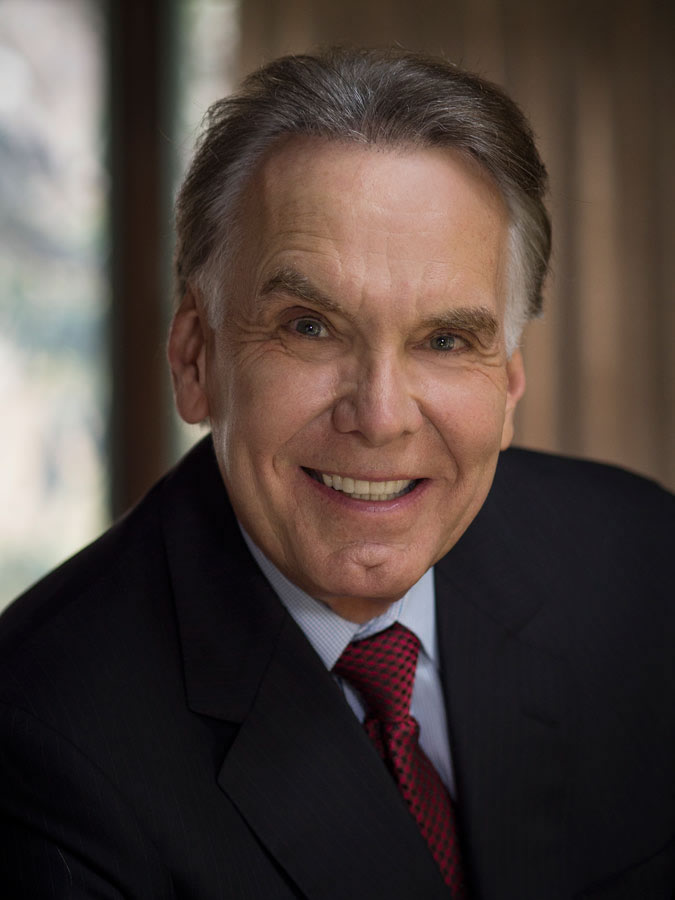 James Mapes is the founder of Quantum Leap Thinking™, creator of The Transformational Coach™, expert on the psychology of "applied imagination," best-selling author, highly acclaimed business speaker, consultant, seminar leader and personal excellence coach.