Communicate To Mute The Dark Side of The Imagination
The single biggest problem in communication
is the illusion that it has taken place.

– George Bernard Shaw, playwright
Communication is the glue that holds relationships together. So, the question is – Do you believe that you communicate often enough and in the right way to create and sustain positive relationships in all areas of your life?
In my 30+ years of speaking and coaching, I have observed that the majority of problems that occur in relationships – both personally and professionally – would not have arisen if there had been effective communication. In some cases, there was no communication at all. And the majority of major issues could have been eliminated or settled by better communication.
At its best, communication is often studded with landmines of misunderstanding, neglect and hurt feelings. And where there is poor or non-existent communication, relationships – both personally and professionally – suffer.
Here is the reality. Our imagination makes up a lot of stuff. It constantly cranks away trying to make sense of life, trying to discern if we are valued, searching out programmed patterns from the past, and bending to our biases, prejudices, superstitions and fantasies. One of the marks of being human is that we engage in made-up mental dialogue in our mind and then believe we have actually communicated with someone. Or, we somehow expect others to achieve the paranormal act of knowing what we are thinking.
Why Facts Are Important to Good Communication
When it comes to the power of our imagination and memory, there is one significant element that most of us don't consider. If we don't have the facts, we consciously or subconsciously make them up. When there is a lack of communication, our past experience – coupled with fear – subtly influences us to make up stories that come from the dark side, fabrications driven by paranoia. After all, we are designed to navigate life by the stories we tell ourselves and others.
Think about how you feel when someone whom you consider a close friend does not communicate with you for a long period of time. What does your mind do? If the relationship has meaning, you will most likely attempt to figure out an explanation. You confabulate. You write the dark script – and then you believe it to be true.
What happens when communication breaks down in a marriage or we are reluctant to express our desires, needs, hurts and hopes? Poor communication can create a sense of dissatisfaction, confusion and even fear between partners. It can cause a rift that can be difficult to fix and, at its worst, can lead to both partners wondering if the other is being faithful. At the very least, failing to communicate on a regular basis can cause partners in a committed relationship to feel less connected to one another.
So what really happens to you when you do not communicate your grievances in a loving way? You hold on to those complaints and your mind goes into a constant cycle of replaying hurts or even creating revenge scenarios. What happens when you don't express your gratitude to others? What happens when you criticize without compassion? What happens when you don't let someone know they are valued and loved? The list goes on.
How about poor communication in the business environment? What happens when a leader does not communicate clear goals and vision to a team? Whether it transpires between employees at the local supermarket or those occupying the high-rise office cubicles of a powerful financial firm, poor communication can contribute to tension, distrust and failure at work. Colleagues start to feel reticent about sharing information with each other, or the leader does not receive the information needed from her team to be able to fulfill her role. Poor communication in a work environment can disrupt the structure of a workplace, kill creativity, cause strained employee relations, lower productivity and even lead to financial ruin.
Ideas To Help Improve Communication and Overcome the Dark Side of The Imagination
Here are a few thoughts and suggestions for good communication. Some are obvious and widely covered, some a little more subtle – and some are geared to business.
1. The first suggestion is to accept that the result of the communication is the responsibility of the communicator. In other words, if someone doesn't understand you, it's about your communication. If you adopt this belief and take responsibility for the results of your communication – or lack of communication – your effectiveness as a communicator will soar.
2. Make a list of those closest to you and honestly assess if you have taken the time to touch base on a consistent basis. Everyone has different rules for relationships and, although there is no hard and fast rule on how often to communicate, everyone needs to know they are valued. The same holds true if you are a leader in business or your community.
3. The subconscious mind is your most important ally. As a longtime practitioner of Neuro-Linguistic Programing (NLP) and clinical hypnosis, I am convinced about 60% of communication is non-verbal. This means that the intention of what you want to communicate and clarity of how you intend to communicate is mandatory.
4. Be concise and to the point. Regardless of what you want, outside of very close friends and family, the fast-paced world today does not support long-winded communication. You must say what you need to say and wrap it up.
5. In order to assure mutual understanding, ask questions and persist in getting answers. Then, give people permission to express themselves – without getting defensive.
6. In business, as well as with friendships, effective communication promotes a sense of trust. Forgetting to communicate important information is a sign of disrespect. As a leader, create a communication strategy that translates a vision into an action-oriented plan. Actions speak louder than words, so – walk the talk.
7. Listen, listen, and listen. I know you have heard this many times, but the reality is that effective communication is, ultimately, not about you. Our tendency is to talk about ourselves and what we want, but the most effective approach is to ask the right questions and talk about what interests others. Listening not only provides you with information but shows respect for the dignity of others. You cannot be a good listener if you are thinking about what you want to say when the other person is finished talking.
Follow these seven suggestions and you will elevate both personal and business interactions to mute the dark side of the imagination and enjoy extraordinary relationships.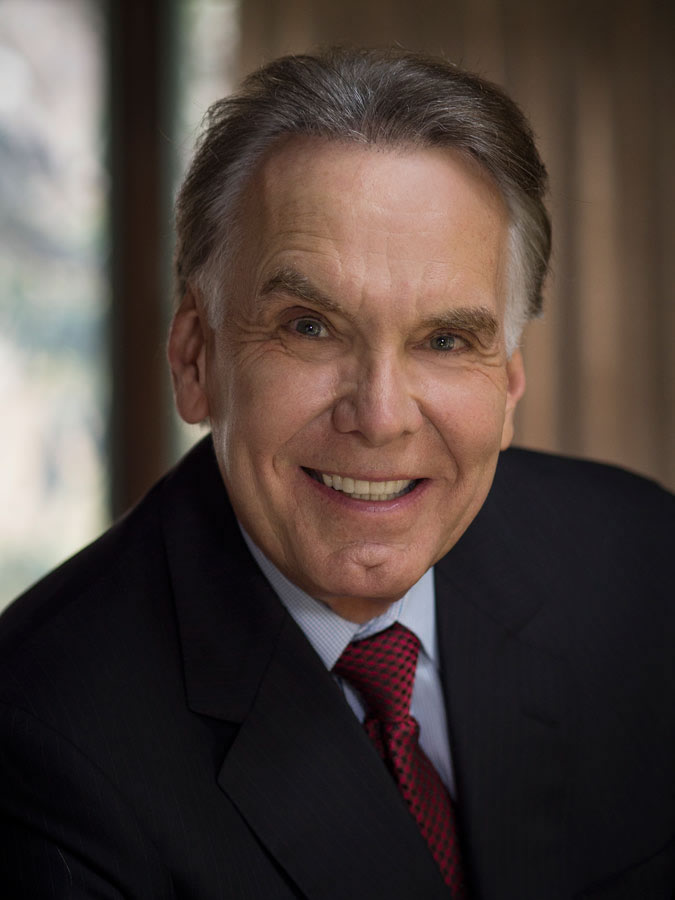 James Mapes is the founder of Quantum Leap Thinking™, creator of The Transformational Coach™, expert on the psychology of "applied imagination," best-selling author, highly acclaimed business speaker, consultant, seminar leader and personal excellence coach.