5 Strategies & and a Few Tips to Manage Social Anxiety in the COVID-19 Environment
Sometimes the worst place you can be is in your own head.

-Unknown
They come close to falling apart when appearing before an audience. There are many mental tricks and self-suggestions that can help individuals overcome their fear.
Now, there is a whole new layer to social anxiety. People are not only socializing less, but they are also stressing more about connecting or not connecting. My wife is feeling extremely sad not having children or grandchildren home for the holidays. I find it harder to have lengthy conversations with friends without plugging in to my disagreeable feelings about the environment, politics and my inability to perform or speak before a group. Zoom, as a performing platform, does not do it for me.
For those of you who are not clear on the definition of social anxiety, it is defined as… "A chronic mental health condition in which social interactions cause irrational anxiety. For people with social anxiety disorder, everyday social interactions cause irrational anxiety, fear, self-consciousness, and embarrassment. Symptoms may include excess fear of situations in which one may be judged, worry about embarrassment or humiliation, or concern about offending someone"
COVID-19 is not only infecting people by the thousands on a physical level, but it has also exacerbated social worry. More are feeling awkward about their social encounters, worrying about catching the virus or embarrassing themselves by not following the "new norm" rules.
In other words, fear is shrinking the quality of our lives by hindering our achievement, stifling our motivations, muting our positive emotions and fueling loneliness.
My intention is not to give you "happy talk" or tell you to think positively. If you tend towards the dark side or border on a COVID-19 communication phobia, you are going to have to do some work. The following are time-tested strategies and tips to help you break through your social anxiety.
Here are some key steps for you to manage social anxiety
Strategy #1: Carefully choose where you focus
It's during the darkest moments that we must focus on the light.

-Aristotle
It is up to you as to where you CHOOSE to focus.
Before we move forward, please watch the short 3 minute video clip (password: lemon) I have extracted from my recent book, Imagine That! Igniting Your Brain for Creativity and Peak Performance. It is a profound example as to the power of focus. Please cut & paste and enter the password when prompted.
For more than four decades, I have used this metaphor of biting a lemon as an example of the power of focus. The two ends of the emotional spectrum are focusing on either fear or love. You can't do both at the same time. Fear=restriction & limitation. Love = creativity and possibilities.
When it comes to managing social anxiety in this era of COVID-19, focus plays a pivotal role.
Strategy #2. Reframe the way you perceive social interactions
When you're 20 you care what everyone thinks, when you're 40 you stop caring what everyone thinks, when you're 60 you realize no one was ever thinking about you in the first place.

– attributed to the British statesman Winston Churchill
How do you perceive social interactions? Many of my clients view most social communications as a 'performance' and subconsciously want to be respected, admired and loved. Combine this with the fact that most people's number one fear is public speaking, and you have a perfect storm for exceptionally high social anxiety.
COVID-19 has exacerbated and morphed this fear into a near phobia. More than ever, people link social interactions on Zoom or in person with an undercurrent wanting to be perfect. They falsely assume that others hold high expectations for their 'performance'.
The result is a self-erected, self-sabotaging barrier against feeling relaxed and in the present, which can lead to avoidance or procrastination.
What to do?
First, challenge your assumptions and imagine others feel awkward, uneasy, insecure or fearful. Then, you can get your attention off yourself.
Strategy #3. Recall the lemon demonstration; shift your focus to others and be empathetic
Empathy is about finding echoes of another person in yourself.

-Mohsin Hamid, Pakistani Novelist
When you shift your focus on how you perceive others perceiving you and embrace the mindset of helping others, you shift the spotlight of your attention to making a difference. You become empathetic.
Empathy is the ability to recognize, understand, and share the thoughts and feelings of another person. Developing empathy is crucial for establishing relationships and behaving compassionately.
During a workshop, I guide participants to identify their most pressing present problem or self-limiting fear. Everyone writes theirs on a piece of paper. The group is then divided into teams of five, each group placing their papers into a jar. One piece of paper is drawn out, read aloud and, becomes the 'problem centerpiece' and the basis of the team's communication.
Each member of every team is instructed to 'pretend' they are the best therapists on the planet. Using the topic (i.e. fear of rejection, fear of being vulnerable, etc.) They brainstorm possible solutions to help the 'client'. The 'client' remains anonymous. The rules are "be curious, be kind, be empathetic, ask questions, listen, do not judge and challenge assumptions."
20 minutes later, the group leader reports on the progress Believe it or not: the solutions, suggestions or strategies were almost always on target.
By shifting focus, aiming the spotlight on another and adapting the mindset of being helpful, social anxiety lessens and it is much easier to be in the present.
Strategy #4. Follow these six tips for upping your virtual communication game
Since much of your social communication is going to be virtual, you will want to consider a few tips for both personal and business:
a. Let go of being a perfectionist in your communication. You can't be perfect anyhow. Making impromptu, honest mistakes will endear you to others and help them relax. Be yourself.
b. Be respectful in all ways. This means meeting your virtual time appointment. There is nothing more irritating than someone who doesn't keep agreement. I understand that unexpected events can occur and that is forgivable. There is nothing more valuable than the commodity of time. Don't waste it. Enough said.
c. Get personal. Establishing rapport with an individual or team is mandatory for all social interaction. You are not wasting a person's time IF you take the first few minutes to inquire as to what is going on in their life or share a personal highlight of their day or week.
d. Get to the point. After rapport is established, get to the essence of your communication. Our attention span is finite, especially virtually. Be clear. Express your point simply and straightforwardly. A lawyer/performer friend of mine, Joe Curcillo, wrote the book What's Your Freakin' Point? Maximize the Impact of Every Word You Speak. Joe shares his lifetime of experience as a courtroom lawyer and a professional entertainer to help maximize the impact of every word you speak to get your point across!
e. Get in touch with and be comfortable with your emotions. Your words become more sincere when you infuse them with feelings. Shared emotions help you connect with other more easily, but you cannot share how you are really feeling unless you are in touch with your emotions.
f. Give up your need to be 'right'. Don't argue, refuse to get angry, let go of being competitive, validate and listen!
Strategy #5. For goodness sake, lighten up!
We cannot fully appreciate the light without the shadows.
We have to be thrown off balance to find our footing.
It's better to jump than fall. And here I am.

― Matthew McConaughey, Greenlights
Start with getting rid of expectations of yourself and others. The inability to lighten up can sometimes begin with expectations of yourself or others. Start by identifying and letting go of the "musts," "wants," "needs," and "have to's" of life. You really can choose to do this.
Forgive yourself if you make mistakes in your virtual communication. Honestly, it makes you more human, more accessible if you are not perfect. Also, forgiving yourself and others can minimize tension and anxiety and allow you to focus on the positive in yourself and others.
Our social situation and ability to communicate will create enormous stress UNLESS you apply strategies to shift your focus from fear to compassion, get your attention off yourself and on to others, change your mindset from critical self-absorption to helping other people.
More than anything, I want you to be connected to others and be healthy. Steve Cole, a genetics researcher at the University of California, Los Angeles, wrote: "Loneliness and social isolation take a steep toll on the human body. These, in turn, can undermine the well-being of nearly every bodily system, including the brain."
IMAGINE THAT!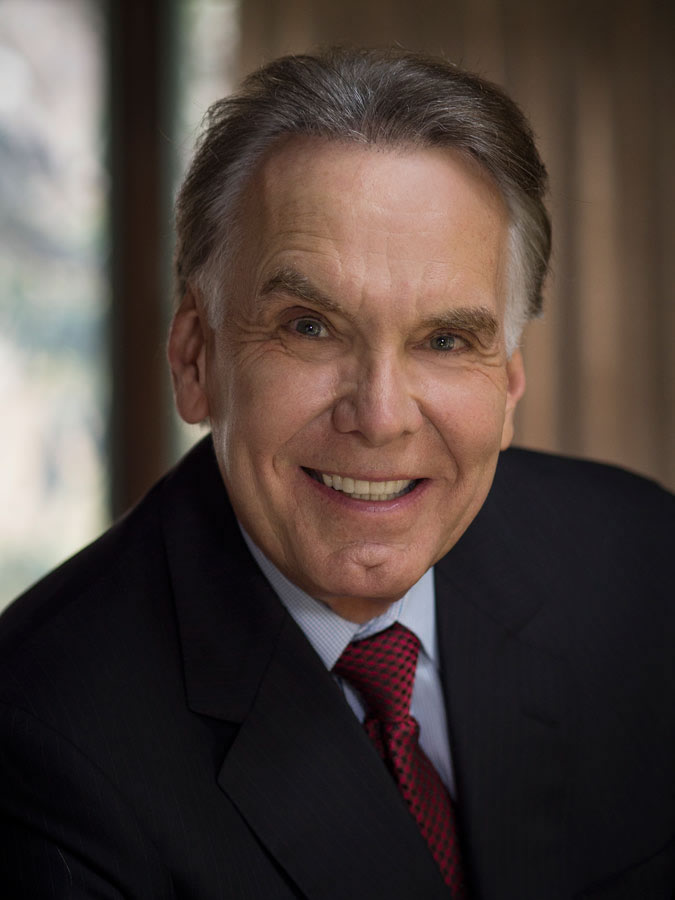 James Mapes is the founder of Quantum Leap Thinking™, creator of The Transformational Coach™, expert on the psychology of "applied imagination," best-selling author, highly acclaimed business speaker, consultant, seminar leader and personal excellence coach.