In Praise of Entrepreneurs, Persistance & a Gourmet Food Truck
"Your time is limited, so don't waste it living someone else's life.
Don't be trapped by dogma – which is living with the results of other people's thinking.
Don't let the noise of other's opinions drown out your own inner voice.
And most important, have the courage to follow your heart and intuition.
They somehow already know what you truly want to become.
Everything else is secondary."
-Steve Jobs, co-founder of Apple
Here's to the dreamers, visionaries and risk takers! Here's to the entrepreneurs!
Although at the time, I didn't realize it, I began my apprenticeship as an entrepreneur when I was six and opened a neighborhood lemonade stand in Zion, Illinois. I didn't know I was furthering my entrepreneurial life when making hand-printed fliers, advertising my services for babysitting, grass cutting and staging children's magic shows – at the age of twelve. My younger years were full of rebellion, plotting and planning. Reading constantly and being somewhat of a loner, I found it very difficult to be engaged in my 'boring' classes. As evidenced by the high school reports cards that my brother gave me last year, the consensus of all my teachers was: "He is obviously intelligent, but his mind is constantly wandering and he just doesn't pay attention."
I now realize a few facts about myself. As a youngster, my mother, father and grandfather told me that – in order to be successful – I had to focus on doing one thing, instead of the vast array of careers and projects I wanted to tackle. Although I did not make that choice, bless them all, they supported me to follow my constantly changing plans, hobbies, projects and dreams. As the saying goes, "Entrepreneurs live out of the imagination instead of their memory."
Even though I never thought about the meaning of the word "entrepreneur," I was already formatted to follow this path as I plodded through four years of college and two more getting a Master's degree. I then launched into being a professional actor, theatrical producer, lighting and costume designer, stage director, clinical hypnotist and performer. Neither did I realize that I was an entrepreneur when I began conducting workshops on positive self-image training, motivation and creativity.
I always knew that I loathed being under someone's thumb and told what to do. In other words, while I hated having a boss, I enjoyed working with others on projects. I wanted to do what I wanted to do, take my ideas and turn them into reality and travel the world. I vowed I simply would not give up until I attained my goals. But there was this tiny voice in the back of my mind, whispering that the world did not support this scattered kind of thinking. Onward I went – taking risks, winning more than losing and learning, learning, learning.
My life models should have given me a hint. Benjamin Franklin, whom many consider America's first entrepreneur, fascinated me. P.T Barnum captured my imagination as did the failures and triumphs of Thomas Edison. In college, I became absolutely fascinated with actor/writer/director/producer/ magician – Orson Wells.
Everything fell into place when I created "Quantum Leap Thinking" in 1982. In my opinion, entrepreneurs were very fortunate people – at least those who survived financially. My new heroes became Ray Kroc – the force behind McDonalds, along with Steve Jobs, Jeff Bezos, Sam Walton, Mark Zukerberg, Martha Stewart and Oprah Winfrey.
My antenna is always on full alert, searching for those with the true entrepreneurial spirit who have not yet made it into the Fortune 500. I found one of the most sterling examples within a five-minute walk from my second home on St. Thomas, USVI: Greg Engelhart and his wife Whitney. Earlier this year, they had just opened "Off the Grid," the first Gourmet grill truck in the history of St. Thomas.
Greg's passion is cooking. After knocking around after college, collecting a couple of impressive tattoos and working in a number of restaurants, he decided to go to culinary school at the age of 21. Upon graduation he journeyed to Las Vegas where he learned from the best, mentored by celebrity chef Andre Rochat. Greg then worked as chef on the Crystal Cruise line, traveled in Norway and Italy, and finally returned home to West Virginia. There he worked in the food and wine business, which took him back to Las Vegas where he worked for business magnate, Steve Wynn. Eventually he was hired as Andre Rochat's head chef. Greg was clearly sharpening his gourmet skills. Finally, as he says, "I had my first burst of entrepreneurship. I became a part-owner of a restaurant and, therefore, the pressure to succeed was much greater." Then he met and married a beautiful model named Whitney, who shared his dreams.
They moved to St. Thomas with no plans in place. Within a short period of time, Greg was hired to 'turn around' a number of failing restaurants. After successfully completing this assignment, he became a partner in what is considered to be one of St. Thomas's most prestigious restaurants: The Old Stone Farmhouse.
Just as he became bored with the routine and the quality of help, he took notice of the food truck revolution in the United States. Taking a huge financial risk, Greg designed a food truck and hired an Atlanta firm to build it. Although two months late, the equipment finally arrived on the island and the opening of the "Off the Grid" gourmet grill was scheduled. However, on December 26, 2012, Greg was told that, during the night, his truck had caught fire and burned to the ground.
After 48 hours of total shock, Greg and Whitney faced the fact that they were totally broke. They sat down with pen and paper and made a list of the pros and cons: Should they leave the island or make it happen? With only a credit card in hand, they flew to Miami, where they scoured the online advertising website, Craig's List, for a possible replacement. Greg told me that it felt like "Custer's last stand." They were out of options. Within three days, they found a garish, pink food truck. "We were going to make it happen," he recalled passionately. "You have to see through the pink color and bent metal to visualize what the truck could be turned into." They bought the truck, had it gutted, purchased a $5,000 generator, filled it with everything they might need and had it shipped it back to St. Thomas. Five sleepless days later, after working almost 'round the clock', the truck was rebuilt, repainted and properly equipped. "Off the Grid" officially opened. Susan and I were fortunate to be there on the opening day. The food was delicious, reasonably priced, and the service impeccable. Word immediately spread like wildfire. By the time we headed back home to Connecticut, their business was thriving. Greg now plans three more of these gourmet trucks in high traffic areas on St. Thomas and is thinking about creating "Off the Grid" on neighboring islands.
After studying entrepreneurs for years, certain traits emerge. Entrepreneurs are curious, creative, flexible, adaptable, determined, open-minded, optimistic dreamers. They are accountable, passionate, disciplined and tenacious. Entrepreneurs say "No!" to the naysayers. They listen, learn constantly and have a sense of fairness when dealing with their vendors, customers, employees and partners.
If you have the instinct to be an entrepreneur, go for it. No one else will ever do it for you. If you have a child that displays the attributes of an entrepreneur, nurture and encourage him or her. Roy Ash, the co-founder and President of Litton Industries, said, "An entrepreneur tends to bite off a little more than he can chew, hoping he'll quickly learn how to chew it."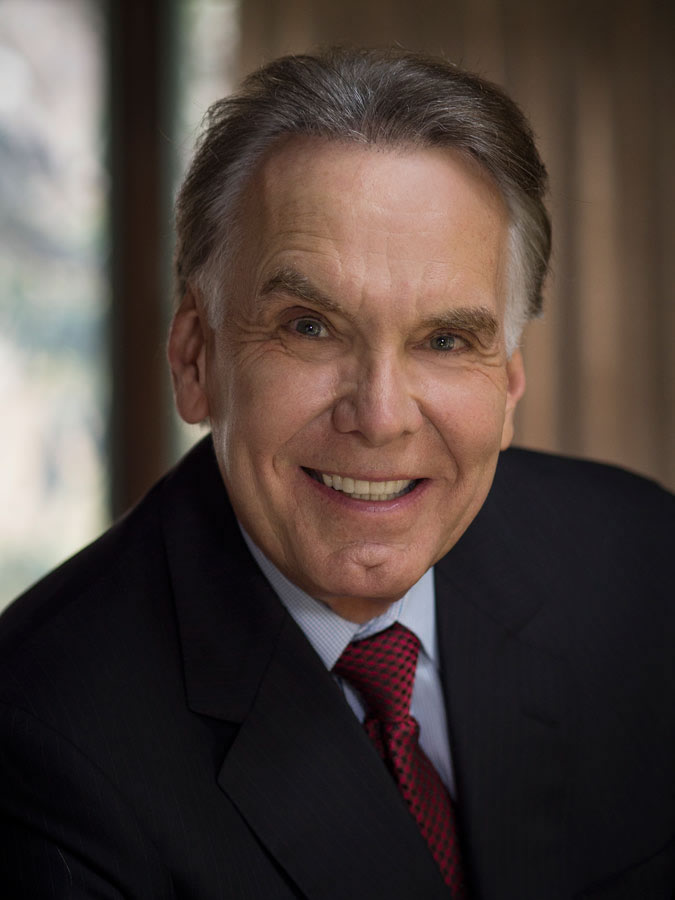 James Mapes is the founder of Quantum Leap Thinking™, creator of The Transformational Coach™, expert on the psychology of "applied imagination," best-selling author, highly acclaimed business speaker, consultant, seminar leader and personal excellence coach.